Maintaining the custom design of your New York house requires regular tile and grout cleaning, followed by professional grout sealing. This will ensure that they continue to be in the best possible shape.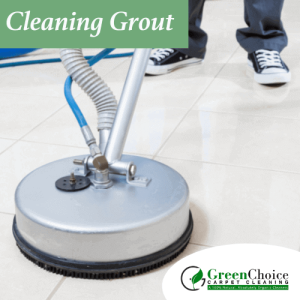 Tile and grout cleaning in NYC can become discolored over time due to spills or dirt tracked into the home or business from outside. When tile and grout are exposed to moisture, such as in wet locations such as kitchens and bathrooms, they can mildew or grow mold. This is due to the moisture-absorbing properties of tile and grout. Aside from the fact that it is unhygienic and perhaps dangerous, this situation is also unsightly. It is vital to keep your tile clean regularly to prevent dirt, mold, and mildew from ruining the aesthetics of your tile. When it comes time for tile cleaning or grout cleaning, call us to schedule an appointment with us.
When ceramic and porcelain tiles are manufactured, they are typically coated with a glaze to protect them from breaking or being damaged. Indicated by its hardness on a scale from one to five, the hardness of a tile means how resistant it is to surface scratching and how noticeable the look of wear and tear on its surface is. Tile is a natural flooring material that is exceptionally robust and long-lasting in its use in the natural world. As a result of regular usage and abuse, even the most durable tile, particularly those meant for commercial installation, may eventually exhibit indications of wear and tear. It is also possible that the tile will chip or scrape as a result of the collision. Damage to your tile, no matter what the cause, makes it more susceptible to stains and other impurities than it was previously.
It is inherent in porous cement-based grouts, which is also true of cement-based grouts. If they are exposed to water or spilled liquids for an extended period of time, failure to seal them adequately may result in discoloration, stains, and mildew formation. Additionally, silicone grouts are available, and because they are water-resistant, they do not discolor nearly as quickly as other types of grout. The fact is that even after rigorously cleaning the grout lines, minute particles of dust and debris can become caught between the tiles, leaving the floor or wall looking discolored even though the floor or wall was well cleaned at home.
Having your tiles and grout professionally cleaned restores the beauty of your tiles, making them clean and sanitary, and making them appear and perform almost as well as new in appearance and performance.