Removing Pets Stains and Odors From Carpets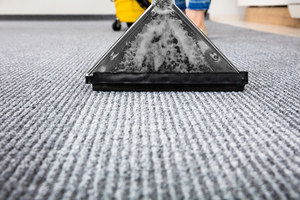 For many homes in New York City, pets are essential companions and are just like a member of the family. But pets can also make keeping your home clean much harder. Pet stains are something every pet owner has to face, no matter how well-trained their pet is. Dogs and cats can urinate on your carpets, rugs and upholstery and have other accidents that can create unpleasant stains and odors. Removing pet urine can be difficult and often the smell the covered by a deodorizer. But leaving urine in the carpets for a long time makes it even more difficult to remove later, and can damage your carpet and rugs as it starts to break down the dye and discolors your carpet and rugs. The quicker you act to remove the stain, the easier it will be to completely remove it. That is why you need to use Green Choice Carpet Cleaning to completely remove pet urine before it damages your carpets and rugs permanently and creates unpleasant odors in your home.
Because the Green Choice Carpet Cleaning professionals are trained and certified for carpet, rug, and upholstery cleaning, they have the skill and knowledge to remove pet stains and odors thoroughly with the most effective cleaning methods. When we remove pets' stains and odors, we do not mask it with deodorizers. That only hides the problem. Instead, we give the area a deep cleaning to remove the urine and make sure the odor is gone for good and no longer can damage your carpet or rugs.
Give us a Call Today for a Free Stain and Odor Removal Estimate. It's Quick and Obligation-Free! 1-212-201-0529