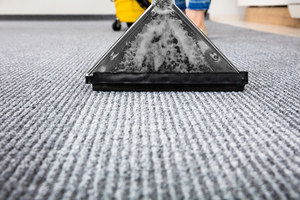 When you buy or own a valuable area rug you should have it appraised so you can verify its value for several reasons.
First, you need to have the rug appraised because of insurance.
If the rug is stolen or damaged, you need to have a rug appraisal in order to make sure you file an accurate claim based on its value.
If the rug is stolen before it is appraised, then it will be difficult to judge its market value and you might not get compensated for your loss at a fair settlement.
If you have a rug that was passed down to you or have a family heirloom rug, it might be very valuable.
If the rug has appreciated in value, then you can make sure steps are taken to preserve its value through cleaning and restoration.
Quite often antique rugs get damaged and you need to know their value and whether or not you they are worth the expense of restoring them.
Green Choice Carpet Cleaning NYC has a staff of professionals who can appraise your rug and provide you with its current market value.
The value of a rug is determined by many factors that only a professional understands.
First, the age and quality of the rug has to be determined. Sometimes you may have this information but often this information is lost and has to be determined by an inspection of the rug.
Dating a rug is essential in determining its market value.
Green Choice also looks at the rug and how well preserved and clean it is.
Is the knotting tight and in good shape or loose and worn? Are the dyes rich in color or faded? If there are problems, Green Choice can clean and restore the rug.
Finally, what is the market trends for rugs.
Some types of rugs are in more demand and have higher prices than others types of rugs.
If you want to use Green Choice rug appraisal services then call us at 1-212-201-0529.