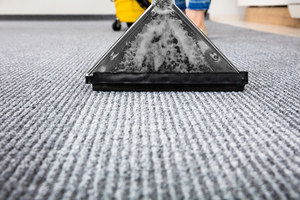 At Green Choice, we have three types of rug padding that will fit your needs.
Our padding is made from high quality materials that protects your rug for many years.
Padding helps extend the life of your rug by adsorbing the dirt as it moves down and into the padding.
If you want to protect your valuable rug, then padding is the best investment you can make after a good vacuum cleaner.
Ultra Premium Padding: Our Ultra Premium Padding is made from the finest materials and will give you the best in rug protection and holding the rug in place.
The padding protects your rug from wear and tear of foot traffic and provides a cushion between the daily pounding of foot traffic and the floor.
It will also help remove dust by giving the dust a deeper level for it to rest in.
If dust is allowed to accumulate in your rug, it will have sandpaper effect on the fibers and cause them to be cut and result in pile loss.
If you spill liquid on your rug, it will help absorb the liquid, making the spill easier to remove. Our padding will add many years to your valuable area rug making it a great investment.
Green Padding: If you want an Eco-friendly padding, our green padding is made from recycled materials and provides a firm cushion and floor grip.
No chemicals, latex or glues were used for this Eco-friendly rug pad.
Our green padding will help protect your area rug from daily foot traffic by providing a cushion between the floor and rug.
The padding will also allow the dust and dirt to trickle down out of the rug, which will help remove dust from the rug.
By using our green padding with your rug, you will add many years of life to the rug.
Premium Padding: Our premium padding is designed to give you a firm cushion between your rug and floor.
It is strong enough to absorb years of heavy foot traffic while still providing a nice, firm cushion between your rug and floor.
By using our premium padding, you are protecting your rug from excessive wear.
It will also keep your rug in place so it will not slide on floors, which can create accidental flips and falls.
Plus it will help absorb dust and dirt from your rug.
Dust and dirty can cause your rug to lose pile but our rug pad will let the dust fall into the pad and not be trapped in the rug.
This will add years to your rug and will help keep from becoming embedded in it.