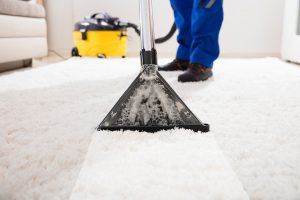 GreenChoice Upholstery Cleaning Long Island
Revive Your Furniture's Glory with GreenChoice Upholstery Cleaning on Long Island!
Before you bid farewell to your favorite sofa or consider a furniture overhaul, consider this: at GreenChoice, we've mastered the art of extending the life of your beloved pieces, and our Long Island Upholstery Cleaning Service is your ticket to hassle-free furniture rejuvenation.
Picture this: your sofa, weathered by time and countless memories, doesn't need a replacement; it needs a revival. GreenChoice is here to ensure that your furniture enjoys a second act of comfort and style. Our upholstery cleaning service on Long Island is not just a cleaning spree; it's a commitment to preserving the essence and longevity of your cherished furniture.
And here's the kicker – we make the entire process a breeze for you. No need to stress or ponder over replacements. GreenChoice offers a quick and obligation-free upholstery cleaning estimate. Just give us a call today at 1-800-984-4338, and let's embark on a journey to breathe new life into your furniture.
So, before you say goodbye to that cozy couch or wave farewell to your trusty armchair, let Green Choice Upholstery Cleaning be your first call. Because a refreshed, vibrant living space is just a phone call away!
At Green Choice Carpet Long Island, our commitment to excellence is not just a promise; it's a certified standard. Our cleaning technicians stand out with a badge of honor – they are IICRC certified in upholstery cleaning.
IICRC Certification: Elevating Standards The Institute of Inspection Cleaning and Restoration Certification (IICRC) is a globally recognized authority that sets the benchmark for cleaning industry standards. Our technicians, armed with IICRC certification in upholstery cleaning, bring a level of expertise and proficiency that ensures your furniture receives the highest quality of care.
Expertise You Can Trust: Being IICRC certified means our technicians have undergone rigorous training and examination to meet the industry's most stringent standards. When you choose Green Choice Carpet Long Island, you're not just getting a cleaning service; you're getting a team of experts dedicated to the art and science of upholstery cleaning.
Precision in Every Detail: Upholstery cleaning is an intricate process, and our IICRC certified technicians understand the nuances of different fabrics and materials. Their expertise allows them to choose the right techniques and solutions, ensuring a tailored approach for each piece of furniture in your home or business.
A Mark of Professionalism: IICRC certification is more than a qualification; it's a mark of professionalism and a commitment to delivering services that exceed expectations. When our certified technicians step into your space, you can trust that they bring not only skill but also a dedication to upholding the highest industry standards.
Your Satisfaction, Our Priority: At Green Choice Carpet Long Island, customer satisfaction is at the forefront of our mission. Our IICRC certified technicians are equipped with the knowledge and skills to ensure that your upholstery not only looks refreshed but also maintains its integrity and longevity.
Choose Green Choice Carpet Long Island for upholstery cleaning services that go beyond the ordinary. With IICRC certified technicians leading the way, your furniture is in the hands of experts who understand the art and science of preserving its beauty. Experience the difference that certification makes – because at Green Choice Carpet Long Island, your satisfaction is our certification of success.