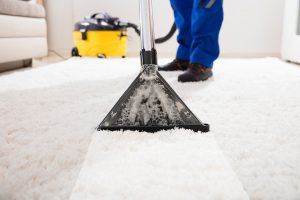 GreenChoice Leather Cleaning
A leather couch or chair is a valuable addition to any room, but unlike fabric upholstery, it requires extra attention in order to maintain its beauty. Unfortunately, store-bought cleansers often make leather look better, but their cleaning power is temporary at best, and worse yet, they commonly cause damage further down the road.
If you do use household cleansers, they often contain lubricants that do provide surface protection, but don't allow the leather to breathe, causing cracks and wear. However, with GreenChoice, we can help clean and condition your leather furniture while protecting it from everyday wear and tear.
Most leather experts recommend cleaning your furniture 1-2 times per year, which is not always feasible. At GreenChoice Leather Cleaning, we have selected only the best organic leather cleansers and conditioners to rejuvenate your neglected leather furniture, and protect it for as long as possible.
Give us a Call Today for a Free Upholstery Cleaning Estimate, it's Quick, and Obligation-Free! 1-800-984-4338