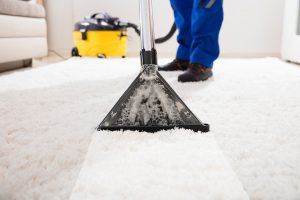 Welcome to Green Choice Carpet Cleaning
Welcome to Green Choice Carpet Cleaning Long Island. At Green Choice, our goal is to offer our customers the highest-quality, hassle-free, organic cleaning service at a fraction of the price. To ensure that we can provide the best service possible, we are different from most of the local carpet cleaning services located throughout the Long Island Area.
Unlike other carpet cleaners, we never outsource our work to contractors. By cutting out the middleman we offer very competitive pricing, but also, we guarantee that our technicians are the best in Long Island. All of our technicians are courteous, knowledgeable, and certified; that's why we offer our 100% service guarantee, and that's why we have so many satisfied customers.
We don't have a one-size-fits-all approach to carpet cleaning. Most cleaners only offer simple ineffective cleaning methods, but at Green Choice, we offer various carpet cleaning procedures — all of which are completely green and safe for children and pets. Give us a call to get a Free Estimate today; we will help you select the perfect carpet cleaning method at a great price.
Give us a Call Today for a Free Carpet Cleaning Estimate, it's Quick, Easy, and Obligation-Free! 1-800-984-4338