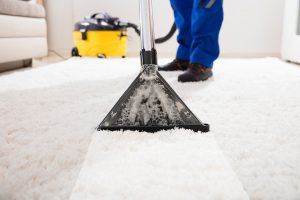 Green Choice Steam Cleaning Long Island
When you choose Green Choice Carpet steam carpet cleaning long island, you are choosing one of the most advanced cleaning processes for your carpet that is recommended by many major carpet manufactures. During our steam cleaning process, we will spray your carpet with our green cleaning solution, and then vacuum it up using our powerful commercial vacuums. Our cleaners will entrap the dust, and stains in our cleaning solution, and, as we vacuum up the solution, we leave your carpet clean and fresh again. If you are concerned about the use of chemicals in your home during the cleaning, at Green Choice we only use certified green cleaners that are free of the harsh and potentially harmful chemicals found n the regular carpet cleaning detergents.
Our cleaners is biodegradable and free of the chemical residue that is often left on your carpet when cleaned using chemicals. If you want to get your carpets clean and spotless again, then give us a call today to schedule a no-obligation visit by one of our technicians or talk to a representative for a cleaning estimate. We want to make your carpet cleaning as hassle free as possible so we arrange any appointment at the time you find convenient. When our technicians arrive, you will find them courteous and eager to help you with all your cleaning needs.
For a Free Green Steam Cleaning Estimate, call us today: 1-800-984-4338