GreenChoice Persian Rug Cleaning Washington DC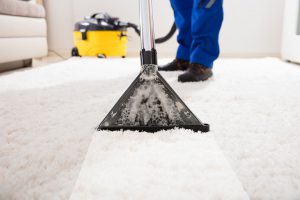 At Green Choice Carpet we know that each Persian rug is unique and needs to be carefully examined before any cleaning process begins.
Green Choice treats each Persian rug individually.
Each rug is examined and a skilled technician will decide on the best process to clean your rug based on its dye and weave and its condition.
Green Choice will use no chemicals that would degrade the dyes or machines that would damage the weave and fiber of the Persian rug. 
Our Washington DC Persian area rug cleaning technicians will clean your rug using only Eco-friendly green cleansers that are chemical and toxin free.
Green Choice's staff has acquired decades of experience, and will use the proper rug cleaning techniques to make your Persian rug look new again.
We have our own rug cleaning facility so all cleaning is done in-house.
Other companies outsource their rug cleaning to a third party which cost you more.
In addition, our factory has the latest rug cleaning machines to ensure your rug get the optimum cleaning without any damage during the cleaning process.
Because of our drying technology, we can dry your rug in hours which means no shrinkage or mold or mildew growth.
When we are done with your rug, your rug will look just like new again!