Why You Need to Appraise Your Rugs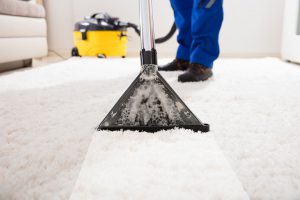 If you own area rugs, they are not only just furniture in your home for style and comfort, but can also have a substantial value and must be fully covered in your home owner's insurance policy. Rugs can be antiques if they are old and well maintained, and, if the market favors their design and manufacture, could be worth a great deal. If you do know their true value this can cause a big problem if they are stolen or become damaged. If the rugs are stolen and were not appraised, the insurance company will carry out their own appraisal, and this will be difficult because the rugs can no longer be examined. If the rugs are damaged, then the insurance will try to do its own appraisal, and you may not consider their appraisal to be fair, which will lower your compensation. Finally, you should know your area rugs value because it will effect how you maintain the rug. If the rug is very valuable, you do not want to place it where there is heavy foot traffic or the change of food or liquid dropping on it. If you decide you want a rug appraisal in Washington DC, then call Green Choice Carpet Cleaning for a professional and affordable rug appraisal today and you will know the true value of your rugs.
Figuring out the market value of your rugs is not easy if you do not have knowledge of rugs and the rug market. Many people do not have full information that is needed to evaluate area rugs. If you purchased the rug from a rug store, then you might have a document or tag telling you when and where the rug was made. If you where given the rug or if it was passed to you as a heirloom, then you most likely will not have important pieces of information. If you do not have this information, then you will need a professional appraiser to examine the rug and give you their finding on where the rug originated, how it was manufactured, and when. Being able to examine a rug and determining this facts can only be done by a rug expert. Knowing who made the rug and when are important elements in determining the value of the rub, but you also need someone experienced in the rug markets to bring you a reliable appraisal that will be trusted by your insurance company and by other rug appraisers. That is why Green Choice rug appraisers are certified and experienced. Our rug appraisals are reliable and objective and are accepted by insurance companies.
If you want to use Green Choice rug appraisal services then call us at 1-202-570-7105.