Expert Carpet Stain Removal in Washington DC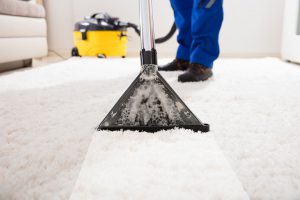 Did you just spill something on your beautiful carpet and are worried about getting it out? Do you have stains on your carpet and want to get rid them before guest come over? Are you staying at a friend's apartment and accidentally drop nail polish on her carpet? Have you tried your best and the stains just will not come out? Every carpet owner knows the anxiety of having to remove carpet stains but Green Choice Carpet Cleaning of DC offers you an easy and affordable solution to removing stains quickly and completely from your carpets. You can try stain cleaners from stores but they may not fully remove the stain, and using them incorrectly can damage your carpet. Instead you can call Green Choice today and ask for one of our cleaning technicians to visit your home and inspect the stains. Our staff will give you no obligation cleaning quote and can start the work right there if chose to use our services. Our cleaning staff is certified with years of experience removing tough stains like ink stains and many other types of stains and odors from carpets and rugs so do not think all is lost. You can chat or call us today at 1-202-570-7105. and we will get rid of those stains for good.
Green Choice Carpet Cleaning professionals have years of training and experience, and we can remove many types of stains. This includes:
Red Wine Stain
Coffee/Tea
Ink Stain Removal
Tomato Stains
Vomit Stain Removal
Oil/Grease
Wax
Juice Stains
Pet Urine
Nail Polish
Gum Removal
Dirt and Mud
Chocolate
And Many More!