Why You Need a Rug Appraisal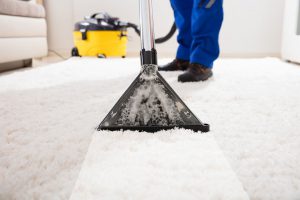 If you own a expensive area rug, it is important that you have it appraised so you can verify its value for several reasons. First, a rug appraised will help with any insurance claims. If the rug is stolen or damaged, your insurance company will want a rug appraisal in order to verify it worth. If the rug is stolen before it is appraised, then it will be difficult to judge its market value and you may not get a full compensation for the value of the rug.
If you are given a rug by a family member, chances are you do not know its value. Often the person who gives you the rug does not either if they bought it many years ago. Quite often valuable handmade rugs are handed down without anyone knowing what their value is. Green Choice can help you with our rug appraisal services in Queens. Once you know the value of the rug you can then make informed decisions about how much you want to spend to clean and repair it. You will also know its value and can then add it to your insurance and have a document on its market value.
Green Choice has a staff of rug professionals who can appraise your area rug and give you a written statement on its current market value. When Green Choice determines the value of a rug, we use many factors that only a professional understands. First, the age and quality of the rug needs to be determined. Sometimes you may have this information but often this information has to be determined by an examination of the area rug. Accurately dating your rug is important in determining its market value. Green Choice also looks at the rug structure and determine what type of condition it is in. Is the knotting firm and in good shape or loose? Are the dyes vibrant or faded? If there are any problems, Green Choice's restoration services can repair the rug. Finally, what are the current market trend for rugs. Some types of rugs can command higher prices than others types of rugs.
If you want to use Green Choice rug appraisal services then call us at 1-718-360-0742.