Green Choice: Leather Cleaning Made Simple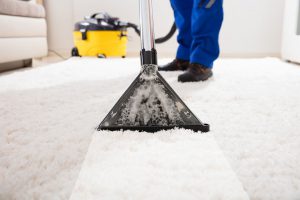 Nearly everybody appreciates the look of leather – whether it's an upholstered sofa or an heirloom ottoman, leather furniture is often the focal point of your home. However, as anyone who owns a leather couch or chair knows, these cherished pieces require a bit more TLC to preserve their natural splendor. Despite your attempts to maintain your furniture's appearance, many leather treatments offer only a temporary solution, and may even wreak havoc on the hide over the years.
Ready to rejuvenate your leather furniture? Call Us Now for a Free Upholstery Estimate – it's Fast, Easy and Hassle-Free!
1-718-360-0742
For those who clean their leather furniture, it's important to note that the majority of the household treatments on the market contain emollients that merely coat the surface. These cleansers may offer short-term protection, but they do not allow the leather to "breathe", which can result in cracking and a worn-out exterior. At Green Choice, we offer a variety of leather-cleaning solutions which will not only cleanse and condition your furniture, but protect it over its lifetime.
Conveniently located in Queens, Green Choice Leather Cleaning is pleased to provide the greater NYC area with an assortment of organic, time-tested treatments to clean and revive tired, well-worn leather furniture. Whether it's a newer couch or a cherished upholstered leather chair you've had for decades, we use our exclusive eco-friendly cleaning treatments to ensure your furniture's beauty and longevity for many generations.