Green Choice: Your Mattress Cleaning Solution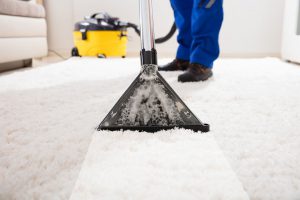 At Green Choice, we have been in the cleaning industry for over 20 years, and during that time, we've discovered that a bed without allergens and dust mites simply does not exist! Although dust mites may be found throughout our home – on wooden and upholstered furniture, glass surfaces, and so forth – your mattress can contain millions of dust-mites, dander and allergy-causing particles; more so, in fact, than on any other piece of furniture in your home.
Studies have shown that we spend about a third of our lives on our mattresses. As a result, your bed accumulates debris over time, including epidermal cells which feed bothersome dust mites. Incidentally, anyone suffering from respiratory ailments such as seasonal allergies, sinus conditions, asthma, eczema, hay fever or eye irritation will greatly benefit from a complete mattress and box spring cleaning. As you might imagine, the extent of unhealthy organic matter that we remove from a household mattress is surprising, and both our clients and technicians alike have reported a notable reduction in allergies and other related health issues after a proper mattress cleansing. Whether you live in Queens or the greater NYC area, Green Choice offers cost-effective, Eco-friendly mattress cleaning solutions for your busy lifestyle.
Questions? Call us now for a Free Mattress Cleaning Estimate – it's Fast, and Hassle-Free: 1-718-360-0742