Why You Need a Rug Appraisal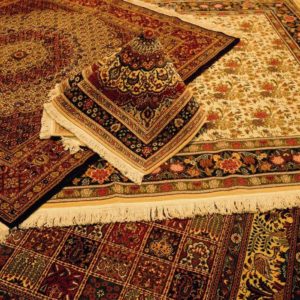 If you live in Brooklyn and own an area rug that you think is a collectable but are not certain of its market value, then it is important that you have it professionally appraised. It is important to have your rug appraised for your insurance coverage. If your rug gets stolen or is damaged during an accident, your insurance claim will need an appraisal. If the rug was stolen before it was appraised, then it will be difficult to get a professional appraisal that provides its real value, and, as a result, you may not get full or fair compensation for the rug.
If you received an heirloom area rug from a family member, chances are you will not have much information about the area rug. Very often a family member buys a rug during a visit, usually during a visit to the Middle East, and passes the rug down after several decades. If the area rugs were bought in a store then-current price would depend on how well they were maintained and the market prices for the type of rug you now own. Getting this information together can be a real problem and that is why you need to find a professional to do the job for you. If you place the rug in your insurance policy then you will need something to back up the value of the rug if you need to get compensation for it. Or if the rug is damaged or in need of extensive cleaning, you might want to know what it is worth spending the money to clean it. These are reasons why you should call Green Choice for an affordable rug appraisal and clear up how much your rug is worth.
At Green Choice, our area rug technicians and appraisers have years of experience in the rug industry and have an up-to-date understanding of antique rugs and the current trends in the rug market. Our rug appraisal is easy to use. All you need to do is call us and set up an appointment for one of our appraisers to come to your home and examine your area rug. Our appraiser will inspect your rug tell if the rug has value and whether it is worth a more detailed examination. When we start our detailed inspection we carefully examine the condition of the rug, determine when and where it was made. You might think that this is a costly service, but Green Choice appraisal services are affordably priced. When we present you with our report, you will know how old the rug is and where it originated, which are key factors, and what condition the rug is in. If the rug is in need of cleaning and restoration, we will detail what works need to be done. Once you have this report, you can use it for insurance purposes and to decide what you want to do with the rug.
If you want to use Green Choice rug appraisal services in Brooklyn, then call us at 1-718-360-0742.