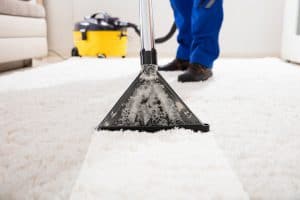 Why order new expensive office chairs when Green Choice Carpet Cleaning can restore your chairs so they are clean and fresh again with our affordable office chair cleaning service in Manhattan.
If you have one chair or hundreds of them, Green Choice can provide you with service that will make your office look and smell fresh.
We are a green cleaning company and we will only use Eco-friendly cleaners so you do not have worry about harsh chemicals being used in your office.
Our staff will know the best way to clean and sanitize your office chairs and remove food residue, odors, dust,  and even allergens from the fabric.
According to the A.A.F.A., over  4 million workdays are lost every year because of allergies in the office. We offer a full range of cleaning from stain removal, shampooing, steaming, sanitizing, steam cleaning, to deodorizing your office chairs and furniture.
Our expert chair cleaning  will leave your chairs free of stains, dust  and odors that Green Choice affordable service can save you money on expensive office chairs by cleaning them free of dust and stains, and help cutting down on the need to replace costly office chairs.
Green Choice also only uses green cleaning methods which are eco-friendly to your office environment. We will not use any harsh chemicals during out cleaning.
Our green steam and shampoo cleaning machines will remove dirt and stains without leaving toxic smells or chemical residues behind.  We will make your chairs look like new again.  
If you want to more information about our services, call us at 212-201-0529 and arrange for a free visit by a technician to your office who can give you a estimate.