Welcome to the topic "What are the best carpet cleaning machines."
A carpet cleaner is an excellent investment if a majority of your home has wall-to-wall carpeting that gets a lot of traffic and stains. When compared to renting or engaging a professional carpet cleaning service, owning a machine is far less expensive You'll also have the equipment on hand to deal with stains as soon as they occur, as well as perform monthly maintenance cleanings to keep your carpets in their top condition for an extended period of time.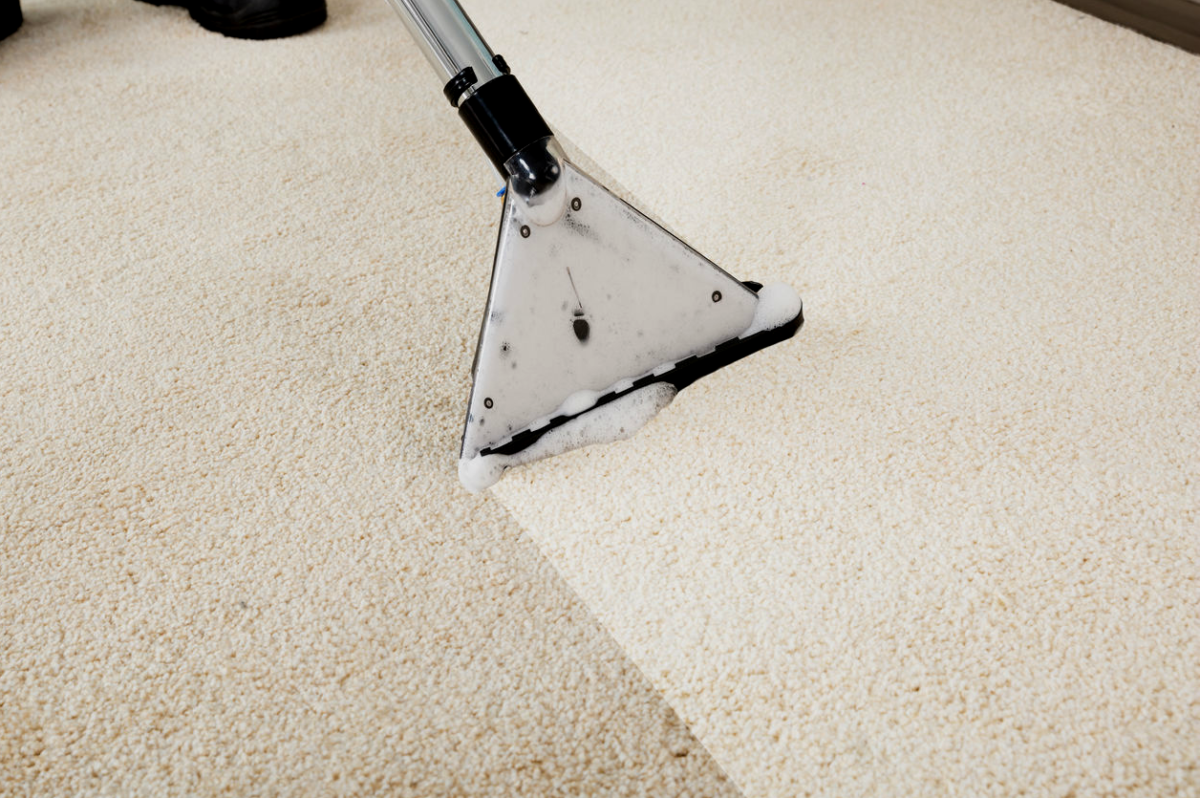 Carpet Cleaning Machines: A Brief Overview
Carpet cleaners get deep into your carpet pile with a combination of highly formulated cleaning chemicals and powerful brush heads, pulling grime and ground-in debris away. In many circumstances, carpet cleaners will help repair and elevate the carpet, making it seem new again.
They function by having a clean and dirty tank. The water and cleaning mixture is stored in the clean tank. This solution is sprayed over the carpet and then sucked up into the dirty water tank once you pull the trigger. They're also a versatile piece of equipment that is totally worth the investment.
Choosing a carpet cleaning machine
When selecting a carpet cleaning machine, it is vital to be on the lookout for a few key elements that determine whether the carpet cleaner you're picking is the optimum device for thoroughly cleaning your carpeting. To assess your machine's effectiveness, make sure to conduct a cleaning ability test, drying ability test, ease of use, ease of dirty water disposal, and check its storage and warranty.
So, how often should I use a carpet shampooer?
Many individuals use a carpet cleaner frequently to preserve the appearance and cleanliness of their carpets and rugs. While professional carpet cleaning is often advised on a yearly basis by carpet manufacturers, having home carpet cleaning equipment allows you to get a deeper clean more occasionally.
Some individuals use carpet cleaners monthly or even biweekly. Still, your preferences may vary depending on the type of carpet you have, the amount of foot traffic in your home, and you have children, pets, or other behaviors that lead to dirt build-up more quickly.
What are the best carpet cleaning machines?
The top tier carpet cleaner: BISSELL ProHeat 2X Revolution
The Bissell ProHeat 2X Revolution is our top selection. This powerful machine has many settings and a variety of gadgets for effectively removing stubborn stains and odors. You may choose between a deep-clean option for tough stains and a quick-clean mode for speedy cleaning.
You can quickly access those hard-to-reach regions thanks to the provided accessory attachments. A Tough Stain Tool, a pretreatment, and a two-in-one pet/upholstery tool are included with the ProHeat 2X. This carpet cleaner has 12 rows of brushes hidden beneath a removable cover, making it simple to clean. It is lightweight, weighing just about eighteen pounds, and is simple to transport and maneuver around your home.
Specifications: Tank Capacity: 1 gallon | Cord Length: 25 feet | Weight: 17.5 pounds
Pros:
Vast range of brushes
Combination vacuum/carpet cleaner
Easy to move
Cons:
Carpet cleaner on a budget: Hoover FH50700 PowerDash Pet Compact Carpet Cleaner
Despite its smaller size compared to some of the other models, the machine performed impressively in stain testing. This cleaner is not only wonderful for individuals on a budget, but it is also perfect for folks who live in smaller spaces. It's smaller than many of the other types, so it won't take up a lot of space in your closet. Regardless of the fact that this shampooer is targeted at pet owners, it isn't the top choice for dealing with a lot of pet hair and stains. It's a little smaller than some of the other versions, which makes it easily portable.
Pros:
Cons:
Dirty water tank doesn't have a larger opening for thorough cleaning
Specifications: Tank Capacity: 0.5 gallon | Cleaner Head Width: 10.125 inch | Weight: 15 pounds
Carpet Cleaner to cover larger areas: Hoover FH50150NC Power Scrub Deluxe Carpet Cleaner
When you have a lot of cleaning to do, the Hoover Power Scrub Deluxe Carpet Cleaner should be your first pick. For folks that have a lot of carpet in their houses, this machine is ideal. It not only has one of the largest cleaning heads, but it also comes with three attachments, allowing it to handle almost any job.
This machine was the most effective against red wine, removing nearly all of the stain. It did not, however, hold up against egg or marker stains. However, the accessories worked great for spot cleaning and upholstery cleaning.
Specifications: Tank Capacity: 1 gallon | Cleaner Head Width: 11.5 inches | Weight: 18.1 pounds
Pros:
Cons:
Cleaning Machine For Spot Cleaning: Bissell SpotClean Professional Portable Carpet Cleaner
The Bissell SpotClean Professional Portable Carpet Cleaner is the optimal solution for spot cleaning. As the name implies, this small yet powerful equipment is designed to deliver proficient carpet cleaning and spot removal solutions. It treats, cleanses, and then sucks off dirt and discoloration from both synthetic and natural carpets using intense suction and special cleaning formula.
This brilliant machine comes with a 22-foot power cord and a 5-foot hose with a tiny brush head that's perfect for removing difficult stains. It comes with a trial-size bottle of Bissell's Professional Deep Cleaning and a big tank that can store up to a gallon of cleaning solution.
Specifications: Tank Capacity: 0.75 gallon | Cord Length: 22 feet | Weight: 13 pounds
Pros:
Lightweight
Large water storage tank
Stain-removal technology
Cons:
The Ultimate Cleaning Machine: Vax ECB1SPV1 Platinum Power Max Carpet Cleaner
On carpets, the performance was outstanding in testing its functions. It was used in conjunction with the Vax Platinum Carpet Wash, and it only took a couple of passes over a stain to totally remove it. Overall, the carpet looked and felt cleaner after it was cleaned.
The pretreatment wand comes in for targeting stubborn stains, and the 4.6-meter hose makes cleaning the stairs a pleasure. A hard floor cleaning tool is also included, which conveniently attaches to the carpet cleaner's base and cleans and dries the floor. Finally, the upholstery attachment is remarkable, which made cleaning an easy breeze.
Specifications: Tank capacity: 3.5 liters | Weight: 9.6kg
Pros:
Incredible cleaning tools
Thorough cleaning
Have any questions in mind regarding What are the best carpet cleaning machines? Feel Free to comment below.
Also Read: 7 DIY Carpet Cleaning Hacks That You Need To Know